Reviewed by Nigel Patterson, December 2009 ©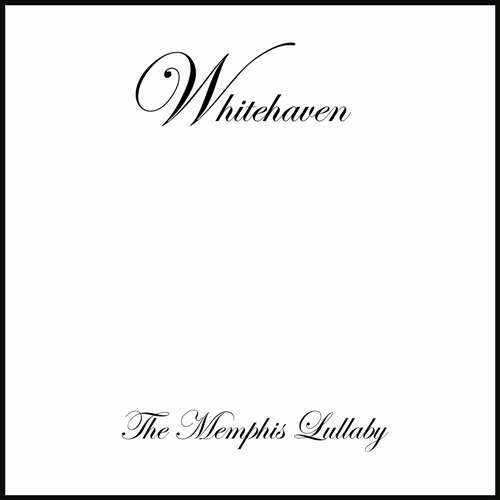 "…after all these years the stars still shine"
Linda Ann McConnell's The Memphis Lullaby originated as a poignant book which was followed by an equally poignant film and in January 2007, a single.
Coinciding with the 32nd anniversary of Elvis' passing, Linda Ann has complemented these with a passionate 14 track album. Using the band name Whitehaven, Linda Ann has drawn on her emotional connection to Elvis and his music to write, sing and produce one of the finest tribute albums you will ever hear. Like Elvis, Linda Ann has an amazing vocal flexibility and the ability to explore and inhabit different genres during her musical odyssey. Linda Ann's crystal clear singing is equally engaging and impressive.
From the opening 5 minute Delta Sun (The Prologue) to The Memphis Lullaby Finale (featuring Elvis), Linda Ann relates her story of The King of Rock 'n' Roll through pop infused and gospel tinged songs full of poignant lyrics and mesmerising melodies.
Linda Ann has a wonderfully warm and soulful voice which soars on Delta Sun; makes us a participant on Pilgrimage to Memphis and stays in our mind long after the final moments of the hauntingly beautiful Always (one of several standout tracks). The title track was striking when first released in 2007 and in 2009 will find a new audience.
The Dream Prophecy features a strong piano underscore which adds to its potency while The Last Serenade is a moody ballad capable of transporting the listener to a higher plane. On The Gift, Linda Ann has crafted a song of thanks to Elvis and it is beautifully constructed lyrically, melodically and in delivery. Pilgrimage to Memphis has a strong, country vibe and a masterful vocal inflection by Linda Ann to match. The mysteriously titles X x 100 is full of longing and ultimate hope and as the lyrics unfold the secret of the title is revealed.
You will find yourself getting lost in the wondrous atmosphere of Still and wondering about your own protector on Guardian Angel. Unfinished Symphony is lyrically resplendent with a searing message as the song traverses the often unrealized hopes and dreams of life and success on the boulevard of broken dreams.
The power of Linda Ann's songwriting ability inhabits every track. From the vivid imagery resonating from the beautiful Still to the personal strength imbued through lost opportunity in Prayer, this is a musical triumph steeped in moments of serene mood and uplifting inspiration.
The backing on the album is exceptional and the production simply grand.
As a reflection of the power of Elvis to inspire, The Memphis Lullaby resonates with class and distinction. As Whitehaven's debut album, it is a surefire winner!
Verdict: The Memphis Lullaby ranks as one of the finest musical Elvis tributes ever released. There is a wonderful combination of heartfelt lyrics, superb melodies and impressive vocal quality by Linda Ann McConnell.
The Memphis Lullaby is now available on iTunes either in downloadable album format or individual downloadable tracks.
Album Details:
Title: The Memphis Lullaby
Playing Time: 60 mins (approx.)
Written by: Linda Ann McConnell
Produced by Linda Ann McConnell and Greg Friel.
Programming, Recorded, Arranged, Mixed and Mastered at Frielance Music by Greg Friel.
Track listing:
1. Delta Sun 5:09 (The Prologue)
2. Pilgrimage To Memphis 4:47
3. The Memphis Lullaby 4:33
4. The Dream Prophecy 4:18
5. Unfinished Symphony 4:13
6. The Last Serenade 3:56
7. X x 100² 5:02
8. Guardian Angel 4:30
9. Prayer 4:08
10. Still 3:32
11. The Gift 4:05
12. Always 5:01
13. Pilgrimage To Memphis (Acoustic version) 5:02
14. The Memphis Lullaby Finale (Featuring Elvis Presley) 1.36 (The Epilogue)
Read EIN's review of The Memphis Lullaby (book)
For more about The Memphis Lullaby:
Address: L.A.M. Productions, PO Box 16221, Glasgow, G14 9WD
E-mail Address: music@thememphislullaby.com
Web site: www.thememphislullaby.com
MySpace: www.myspace.com/whitehavenofficialspace
What others have said about The Memphis Lullaby:
"Linda Ann McConnell has drawn on her passion for the music and career of Elvis Presley as the foundation for an impressive debut album. It's no surprise her sound has been embraced by the fiercely protective 'Elvis community'. Great voice. Great songs. The King would have been proud of her." Billy Sloan, Showbusiness Editor, The Sunday Mail, Radio Clyde DJ, Scotland.
'Linda Ann's soulful vocals shine on this outstanding tribute. From the uplifting 'Delta Sun' through to the haunting 'Always' the songs are written beautifully with a tender touch and great integrity. The concept is inspired and testament to the legend that is Elvis. This album has been eagerly anticipated... and is long overdue. A triumph!' Nick Rossi, Guitarist, Singer, Songwriter, England.
"Delta Sun" Whitehaven: 'Tribute songs come in many incarnations, some of them mawkish and overdone. On "Delta Sun," a religiously delivered homage to Elvis Presley, writer-singer Linda Ann McConnell manages to sidestep that pitfall by looking at the whole of the city that spawned him. She and her earnest band, Whitehaven, weld a gospel heart to the jangly lure of pop and the melodic ease of country. In doing so, they conjure the spirit of Presley's '70s musical amalgamation. Don't miss the sampling of his spoken vocal, which in effect makes the King Linda Ann's soulful backup singer.' Alanna Nash, American Journalist and Biographer, America.
Copyright the Elvis Information Network.
Elvis Presley, Elvis and Graceland are trademarks of Elvis Presley Enterprises.
The Elvis Information Network has been running since 1986 and is an EPE officially recognised Elvis fan club.