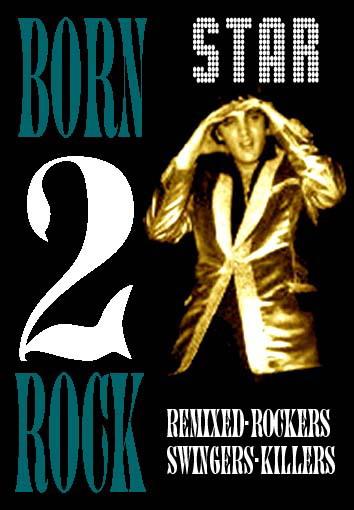 STAR is back, with an incredible follow-up, which editing surpasses the first volume! Once again STAR delivers a "no-talk, no b.s. product", but a dvd which will be played over and over!
24 New ROCKERS/SWINGERS/KILLERS and REMIXES, and some "christmas" eggs * as bonuses!
Tracklisting:
REMIXED: Ready Teddy/Burning Love/Kissin Cousins #3/I Got A Woman/If You Talk In Your Sleep/Johhny B Goode.
ROCKERS: King Creole take 18/Money Honey/Doncha Think It's Time/Hard Headed Woman/Blue Suede Shoes/My Baby Left Me.
SWINGERS: Stuck On You/Hey, Hey, Hey/Baby What You Want Me To Do/Road Medley 2006/Devil In Disquise/Swing Down Sweet Chariot.
KILLERS: That's All Right/A Big Hunk O'Love/Steamroller Blues/Early Morning Rain/Polk Salad Annie/I Can't Stop Loving You.
* Christmas eggs are NOT listed
Highlights:
BURNING LOVE an incredible new clip combining footage from both rehearsals and live performances (1972)
JOHNNY B. GOODE finally a "proper" edited version, WITHOUT the talking as on the 25th dvd.
KING CREOLE take 18, Fantastic clip, although this version has a much slower tempo, then the released version, the editing is awesome!
HEY, HEY, HEY A new high-tech clip, gives a totally new dimension to this song, this could (should) be released officially!
ROAD MEDLEY 2006, outtake footage, combined with outtake audio, and even some unexpected surprises are included
DEVIL IN DISQUISE, this may come as a shock to some fans, it is "an ode to Plastic Pris"
THAT'S ALL RIGHT – live version from 1971, soundboard sound, Elvis in Black Matador jumpsuit!
(News, Source: EP Gold, 18 Nov 2006)