Quote:
"Elvis Presley is the greatest cultural force in the 20th century."
(Leonard Bernstein)
---
Quote:
"If you're an Elvis fan, no explanation is necessary; If you're not an Elvis fan, no explanation is possible."
(George Klein)
---
Quote:
"For a dead man, Elvis Presley is awfully noisy."
(Professor Gilbert B. Rodman)
---
Quote:
"Absolute id crashed into absolute superego...as the uptightset man in America shook hands with just about the loosest."
(Mark Feeney on the 'Elvis meets Nixon' meeting)
---
Quote:
"Elvis is everywhere"
(Mojo Nixon & Skid Roper)
---
Quote:
"...especially in the South, they talk about Elvis and Jesus in the same breath"
(Michael Ventura, LA Weekly)
---
Quote:
"The image is one thing and the human being is another...it's very hard to live up to an image"
(Elvis Presley, Madison Square Garden press conference, 1972)
---
Quote:
"Elvis was a major hero of mine. I was actually stupid enough to believe that having the same birthday as him actually meant something"
(David Bowie)
---
Quote:
"No-one, but no-one, is his equal, or ever will be. He was, and is supreme"
(Mick Jagger)
---
Quote:
"I wasn't just a fan, I was his brother...there'll never be another like that soul brother"
(Soul legend, James Brown)
---
Quote:
"Before Elvis there was nothing!"
(John Lennon)
---
Quote:
"There were rock 'n' roll records before Heartbreak Hotel, but this was the one that didn't just open the door…it literally blasted the door off its rusted, rotten, anachronistic hinges...producing, no propelling, a fundamental, primordial and unstoppable shift in not only musical, but social, political and cultural history"
(JNP, BBC website)
---
Quote:
"Elvis, the musician, is largely a relic belonging to the baby boomer generation...Elvis, the icon, is arguably one of the most potent symbols of popular culture"
( Dr. John Walker)
---
Quote:
"It [rock & roll] was always about Elvis; not just because he was Elvis, but because he was the big star"
(Bono from U2)
---
Quote:
"If they had let me on white radio stations back then, there never would have been an Elvis"
(Little Richard)
---
Quote:
"Elvis loved opera, and he especially liked Mario Lanza. He would watch The Student Prince which was set in Heidelberg, over and over again. He loved the power of the big voices. And he loved big orchestras. He liked real dramatic things"
(Marty Lacker in 'Elvis and the Memphis Mafia')
---
Quote:
"If life was fair, Elvis would be alive and all the impersonators would be dead"
(Johnny Carson)
---
Elvis' #1 Pop Singles on Cashbox, USA:
Heartbreak Hotel (1956)
Don't Be Cruel (1956)
Hound Dog (1956)
Love Me Tender (1956)
Too Much (1957)
All Shook Up (1957)
Teddy Bear (1957)
Jailhouse Rock (1957)
Don't (1958)
Stuck On You (1960)
It's Now Or Never (1960)
Are You Lonesome Tonight? (1960)
Surrender (1961)
Good Luck Charm (1962)
Return To Sender (1962)
In The Ghetto (1969)
Suspicious Minds (1969)
Burning Love (1972)
(The Cashbox chart is now defunct)
---
Elvis Facts:
Elvis was 5' 11" tall
Elvis' natural hair color was dark blond
Elvis' blood type was O Positive
Elvis' shoe size was 11D
One of Elvis'( maternal) ancestors, Morning White Dove (born 1800, died 1835), was a full-blooded Cherokee Indian
Elvis' uncle, Noah Presley, became Mayor of East Tupelo on January 7, 1936
The Presley family moved to Memphis on November 6, 1948
Elvis was issued a Social Security card in September 1950 with the # 409-52-2002
In 1954 some of the shows played by Elvis & The Blue Moon Boys were at the Overton Park Shell; the Bel-Air Club; Sleepy-Eyed John's Eagle's Nest Club and the Louisiana Hayride
Elvis' first manager was Scotty Moore, then Bob Neal, before signing with Colonel Tom Parker
The first DJ to play an Elvis record was Fred Cook (WREC), not Dewey Phillips (WHBQ). However, Dewey had the distinction of being the first DJ to play an Elvis record in its entirety
Elvis once dated famous stripper, Tempest Storm
Elvis was filmed from the waist up only during his 3rd and final appearance on The Ed Sullivan Show
In the 50s Elvis was friendly with rising stars, Natalie Wood, Robert Wagner and Ty (Bronco Lane) Hardin
Gladys Presley was 46 years old when she died, not 42, as many books suggest
The Roustabout album sold 450,000 copies on its initial release, 150,000 copies more than any of the preceding three soundtrack LPs. It was Elvis' last "soundtrack" album to reach #1 on the major album charts in the US
Elvis received $1m for filming Harum Scarum (aka Harum Holiday). The film grossed around $2m in the US
Elvis and Priscilla married on May 1, 1967
They were officially divorced on October 9, 1973
Elvis earns nearly $3.5m in 1968 and pays just over $1.4m in income tax
Elvis' return to live performing in Las Vegas on July 31, 1969 was in front of an "by invitation only" audience. Stars in attendance included Wayne Newton, Petula Clark, Shirley Bassey, Burt Bacharach and Angie Dickinson
On January 9, 1971, the national Junior Chamber of Commerce (Jaycees) announced Elvis as one of "The Top Ten Young Men of the Year". Elvis spoke at the official awards ceremony on January 16
"Elvis: Aloha From Hawai" made entertainment history on January 14, 1973, when it was beamed around the world by satellite. In the Philippines it drew 91% of the audience, in Hong Kong 70%. The viewing audience was estimated at more than 1 billion
For his 4 week Hilton Vegas season in August 1973 Elvis received $610,000
Sales of Elvis' 1973 album, Raised On Rock, were less than 200,000 units on its initial release
Elvis paid $2,959,000 in income tax in 1973
In December 1976 Elvis was sworn in as a special deputy sheriff of Shelby County (Memphis) by Sheriff Gene Barksdale
Elvis' final live concert was in Indianapolis on June 26, 1977
When Elvis died, he and his father Vernon, were embroiled in an FBI investigation called Operation Fountain Pen
More than 1,500 books have been published about The King in more than 30 languages
At Dec 2005 Elvis' biggest selling album in the US is the budget priced, Elvis' Christmas Album, with accredited sales of 9 million units (fingers crossed it reaches 10 million to give Elvis his first "Diamond" award)
By early2006, Sony BMG's "collectors label", Follow That Dream, had released more than 50 Elvis CDs
During the 1980s, tour guides at Graceland stated that Elvis' biggest selling album (globally) was Moody Blue, with sales exceeding 14 million
While Sony BMG estimates Elvis' global sales exceed 1 billion, the company is unable to substantiate this figure. Accredited sales worldwide are estimated to be less than 400 million
EIN E-Alert #220...Saturday 27 May 2006
Hi everyone
As you'll read below, it has been an interesting week in the Elvis World.
....June 2006 is "Elvis Film Month" on EIN!....
With Douglas Brode's book, Elvis Cinema and Popular Culture, being released on 30 June 2006, and EIN running the 2006 semester of its popular Elvis Film Course in July, we are making June an Elvis film month on the site. During the month we'll have an interesting and stimulating mix of film news, articles, reviews and extracts from Elvis Cinema & Popular Culture.
Nigel & Piers
---
FTD Review: Made In Memphis (see below)
Article link: "Elvis & Tupelo"
Rarest Aussie Elvis CD sells on ebay
BMG update on "Elvis on Ed Sullivan" DVD
Jailhouse Rock co-star heading to UK Elvis party
Elvis DVDs for reissue in Japan
Import CDs being reissued
Price of select Elvis book tltles rising
President Bush may virit Graceland with Japanese PM Koizumi
Elvis song featured on FIFA World Cup CD
New EPE campaign for travellers
Elvis Week Art Contest 2006 - Applications open
Marian Cocke's husband passes away
Not everyone is impressed with CKX/Cirque du Soleil plans for Elvis
---
"HOT" News in Detail
| | |
| --- | --- |
| 'Made In Memphis' - FTD review: The most recent FTD compilation which this time rounds-up those 'left-over' outtakkes from Elvis' recording sessions in his home-town. It also includes the famous home recordings of Sam Thompson. By its very concept this has to be a mixed-bag of goodies - but it does feature FIFTEEN unreleased studio outtakes. Following FTD's concept, EIN's Piers Beagley delves deeply into the exploration of Elvis' more emotional & introspective side. Can this really be another essential release? Click to read our review | |
---
Graceland not happy visuals of DVDs released: Earlier this week, EIN and other major Elvis websites published news and images relating to the single disc editions of the Aloha and Comeback Special DVDs and the six "genre" CD albums. While our story made it clear the artwork for the remaining three "genre" albums was provisional, this was not also stated for the DVDs, the visuals for which it turns out are quite different to the final artwork.
In response, EPE's Todd Morgan issued a strongly worded statement published on Elvis News. In addition, EIN and a number of other sites were asked by Sony BMG to remove the news story from their sites (which EIN promptly did). This action was redundant in light of the message from EPE.
EIN believes that even if the original advice to sites failed to note the DVD artwork was final this is not a major issue. The story served as important pr for the releases, and while some fans may believe the story was misleading, an alternative strategy on EPE's part would have been simply to draw site owner's attention to the erroneous artwork and we all could have amended the story. It is unfortunate that this matter has been made more than it needed to be.
Having said this (and removed the offending images), Sony BMG Australia is planning to release the single disc DVD editions of Aloha & the Comeback Special on 7 August. The Special Edition of "68" features a newly edited and expanded version and video collection of fun moments from throughout the shooting of the special and a new photo slide show (total running time: 94min). The Special Edition of "Aloha" features again post-concert "insert" songs and in addition (compared to to the deluxe version) a new photo slide (total running time: 87min).
Also that month Sony BMG Australia intends to release the three remaining "genre" albums, Elvis Live, Elvis R&B and Elvis Movies.
---
EIN's "ELVIS 2007 30th Anniversary Tour" to the USA: On Monday 29 May we will be adding to the site the brochure for our 2007 tour to Elvis Week (it will also be sent to all those who have already expressed interest in the tour).

We invite all Australian and New Zealand fans to join us on what will be a fun-filled 17 day tour taking in Las Vegas, Los Angeles, Nashville, Tupelo and of course Elvis Week 2007 in Memphis!

With EIN's experienced and occasionally witty tour guides, the trip will be loads of fun and a tremendous opportunity to enjoy Elvisly things and places, meet new friends, and come home with fantastic Elvis memories that will last a lifetime! (News, Source: EIN)
---
Pre-orders now open for July FTD Releases
Pre-orders open for July FTD's: EIN is now taking pre-orders for the three July FTD releases.

As we reported recently, FTD will be releasing I Found My Thrill (soundboard 24 Jan 1974); Clambake (soundtrack with outtakes); and Elvis Presley (Classic Albums series showcasing Elvis' first ever album with outtakes and a previously unrelased 1956 radio interview).

Both Clambake & Elvis Presley will come in the deluxe 7" fold-out format. Click for more information and to order
---
Can anyone help Conny with these books?
Hello Elvis Fans: Is there anyone with spare copies of these books:
The Presley Arrangement

Memphis Mystery

The Elvis Mystery

ElvisThe Unquite Grave

Fairytale
I have been searching for these books for a very,very long time and I would be happy if anyone can send me an email to tell me he or she has some copies. Please write to Cora1RS@aol.com Thank you so much, Conny from Germany
---
---
Article #1
Elvis hasn't died - he just moved to another country
By Vesna Mezic (courtesy SMH Saturday Travel section)

Do you think Lisa Marie Presley would be astonished to hear her father still lives? Elvis may have left the building, but in deepest, darkest Croatia and Bosnia he is alive and thriving.

It's not that I have seen a bejewelled, jump-suited impersonator. Rather I see the name "Elvis" on almost every corner. If the King has chosen to camouflage himself, he has opted for an unusual strategy.He has opened a drycleaner's, a paint shop, a pizza bar and even a hairdressing salon, which is obviously the most appropriate career for him to pursue, apart from fashion design, of course. I can't wait to be serenaded while my tresses are trimmed.

Unfortunately, I have not had time to visit any of these establishments to make more inquiries. I've also yet to expose my beloved Elvis umbrella (my pride and joy, an official souvenir gift all the way from Graceland) to the elements. I am a little apprehensive, as I fear I may be mugged rather than lauded.
Elvis even appeared on an Oprah-style talk show today as an 18-year old dating a 38-year-old woman. He is still in high school and she is pregnant. You gotta love it.

I shouldn't be too surprised about this phenomenon. After all, my cousin is married to a gynaecologist called Elvis, my brother has an Elvis deckhand on his boat and a third cousin in Canada has produced four daughters in the hope of breeding his namesake, Elvis jnr.

Meanwhile, I don't want you to think the people have forsaken all other Hollywood icons. Apparently the latest popular boy's name to come out of Bosnia is Yamesdin, the phonetic pronunciation of "James Dean". Scout's honour.

And a land that is littered with war monuments, Catholic crosses and statues of Virgin Mary can now take great pride in the Bruce Lee sculpture in Mostar. This ancient city is on the U.N.'s World Heritage list, so you can picture the beauty of the architecture and surrounds. The image of a bronze Chinese American adorning a public place in the wilds of Bosnia warms my heart. I hope to visit Mostar and report back on which Bruce Lee action pose the artist has chosen to depict.

I am perplexed. Far too many of my too few brain cells have been dedicated to contemplating this fanaticism with Elvis, James Dean and Bruce. I can appreciate that they were very hetero males and cool beyond explanation, but even so ...

My theory is that maybe this country is obsessed with manliness. This is an exceedingly macho nation and these blokes are the definition of not only cool but also of man. Goodlooking, well-dressed rebels. Their purpose is to entertain us and to ensure this Earth is a better-looking place because of their presence. No wonder Croatia worships them.

Thank you very much. Long live the King.
---
---
Article #2
"Elvis and the Cricket!"
By C.C. Bell
The year was 1969 and my closest friend and I were about to embark on the adventure of a lifetime. We were going to Las Vegas to see Elvis, live and in concert.
Oddly, I was never big on live concerts. The screaming crowds took the joy out of the music, at least from my standpoint. But then with many artists, you could barely understand the lyrics anyway so I suppose the screaming made no difference. But this was a performance I intended to revel in and I was hoping that perhaps those who attended had aged to the point of being above the screaming. And I was right, to a point.
The entire experience is a story in itself. Starting with a touch of the flu, the normally bouncy flight from Los Angeles to Vegas, arriving in an honest to goodness desert dust storm reminiscent of the those old photos of the dust bowl era, and ending with the bathroom door burning halfway down on our last morning due to an ill placed heat lamp. But in the middle of all this was…..Elvis.
The show we attended was close to the last of Elvis's run in Vegas and started as all the previous shows had. The lights dimmed and this deep voice came over the PA saying, "Ladies and gentlemen the International Hotel is proud to present……" and then he introduced the comedian who opened the show. The high hopes of the audience were dashed by the announcement and the poor guy was greeted initially with a packed house full of groans. But then the lights once again dimmed, and the voice said, "Ladies and gentlemen, the International Hotel is proud to present……The Sweet Inspirations!" Once again, the groans overwhelmed the entrance of Elvis's wonderful back up singers.
Finally the house lights dimmed yet again, the famous intro music began, and that unseen voice announced, "Ladies and gentlemen the International Hotel is proud to present………." We were unable to hear the rest as every person in that showroom literally began screaming. And we were screaming right along with them. By the time Elvis made his entrance, looking young, trim and in perfect voice, the screaming did in fact stop and as the music took center stage the crowd fell into appreciative adulation.
I'm a people watcher and I have a pretty good knack of figuring people out just by their demeanor. Two things occurred during this particular concert that differed from the previous concerts. One was the cricket.
A cricket had made its way onto the stage and though Elvis couldn't help but notice it since it was literally trying to become part of the act, it wasn't until the brazen little insect jumped onto Elvis's back that he took action. That action though wasn't what most would have done. Nope, Elvis flat out stated that he wouldn't kill a cricket, bad luck you know, and finally was forced to exit stage right to have the cricket removed and hopefully set free outdoors. The other occurred about half way through the concert. In a monologue session of sorts, he started to say something and then stopped almost as if he'd forgotten what he was going to say. Next thing we knew, he had set down the microphone, stepped off stage and returned with a bare wooden stool. As he sat down he announced that since so much had been written about how he'd gotten in to this business, now he was going to tell us. And he did. For about 30 minutes. Then the show went on. It was a memorable and special moment to say the least and though I had the pleasure of seeing him in concert several more times he never changed.
But it was the subtleties that I noticed. Though a dynamic presence when performing, there was that underlying shyness and innate politeness that always made an impression on so many. Throughout the performance he played to the audience in the manner that was, well expected of him and of course fans soon showered him with room keys and the odd pair of unmentionables. Through it all however, he never showed an ounce of scorn nor derided their seriousness of feeling. What you did see though, was that same shyness, as if he didn't take himself that seriously and was surprised by the attention. Elvis had slipped into the persona of so many who gained such fame so early. He very often appeared to be "on" almost as if those people he was speaking to wouldn't accept him otherwise. He was always polite, easy going and playful, but not always relaxed.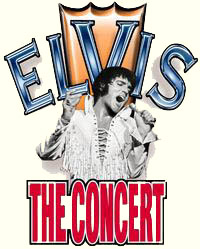 Returning "downunder" in October 2006!!!
---
Contact EIN
The EIN E-Alert is a free information service from the Elvis Information Network (EIN) for Elvis fans. If you do not wish to receive future editions of the EIN E-Alert simply reply to this message with REMOVE in the subject line
Quote:
"Elvis Presley is the supreme socio-cultural icon in the history of pop culture"
(Dr. Gary Enders)
---
Quote:
"Elvis is the 'glue' which holds our society together....which subconciously gives our world meaning"
(Anonymous)
---
Quote:
"Eventually everybody has to die, except Elvis"
(humorist Dave Barry)
---
Quote:
"He is the "Big Bang", and the universe he detonated is still expanding, the pieces are still flying"
(Greil Marcus, "Dead Elvis")
---
Quote:
"I think Elvis Presley will never be solved"
(Nick Tosches)
---
Quote:
"He was the most popular man that ever walked on this planet since Christ himself was here"
(Carl Perkins)
---
Quote:
"When I first heard Elvis' voice I just knew I wasn't going to work for anybody...hearing him for the first time was like busting out of jail"
(Bob Dylan)
---
Quote:
"When we were kids growing up in Liverpool, all we ever wanted was to be Elvis Presley"
(Sir Paul McCartney)
---
Quote:
"You can't say enough good things about Elvis. He was one of a kind"
(Johnny Cash)
---
Quote:
"And don't think for one moment he's just a passing fancy....he's got enough of it to keep him on top for a long time"
(R. Fred Arnold, Fury magazine, Aug 1957)
---
Quote:
"It isn't enough to say that Elvis is kind to his parents, sends money home, and is the same unspoiled kid he was before all the commotion began. That still isn't a free ticket to behave like a sex maniac in public"
(Eddie Condon, Cosmopolitan)
---
Elvis records reaching #2 & #3 on the Cashbox Pop Singles chart:
#2: A Fool Such As I (1959)
#2: A Big Hunk Of Love (1959)
#3: Hard Headed Woman (1958)
#3: One Night (1958)
#3: (You're The Devil) In Disguise (1963)
---
Elvis Facts:
Tickets for Elvis' show on March 29, 1957 in St. Louis cost $2.00 to $2.50
While in Germany Elvis was hospitalised with tonsillitis in October 1959
Despite being an illegal immigrant, photographic evidence shows Colonel Tom Parker traveled to Canada with Elvis in 1957
Elvis strongly believed there weren't enough good songs in King Creole to justify releasing a soundtrack album. RCA initially agreed, releasing two very successful EPs from the movie. A soundtrack LP eventually followed
During the 1960s Elvis had his own football team, Elvis Presley Enterprises, which played in the Memphis touch football league. In the 1962 final, EPE narrowly lost to Delta Automatic Transmission, 6-13
In Clambake, (Elvis) Scott Hayward's driving licence shows February 23, 1940...taking 5 years off Elvis' real age
In the 1970s Elvis was offered $5m to stage a concert in front of the Pyramids in Egypt. When the Colonel declined the offer, Saudi billionaires raised the offer to $10m