Elvis #1 Hit Performances DVD
Many thanks to Barry McLean for sending EIN this pr ad for the Sony Bmg Elvis #1 Hit Performances DVD (1 Nov 2007):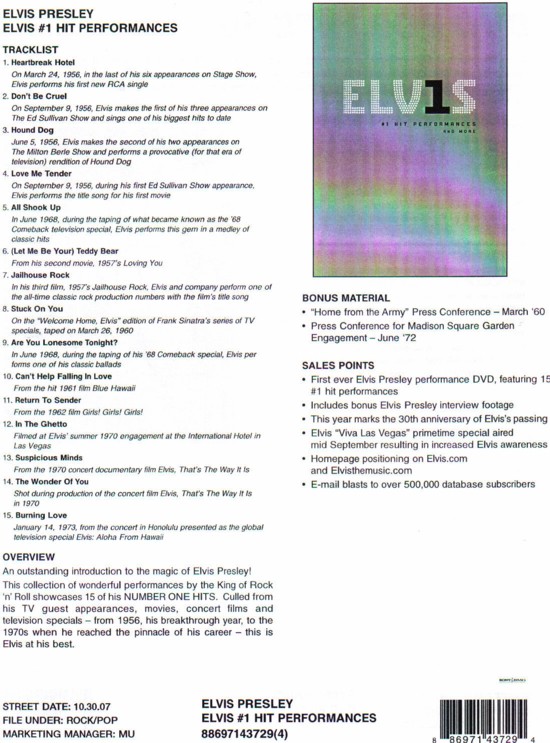 This collection of wonderful performances by the King of Rock 'n' Roll showcases 15 of his #1 US and UK hits. Culled from his TV guest appearances, movies, concert films and television specials - from 1956, the year his star ascended, to the 1970s when he reached the pinnacle of his career - this is Elvis at his best.

See Elvis perform "Heartbreak Hotel," his first gold record award winner, shortly after the single's release. Marvel at his Ed Sullivan Show performances of "Hound Dog" and (from the waist up only) "Don't Be Cruel." See the matinee idol croon one of his greatest love ballads, "Can't Help Falling in Love," and sing and dance in one of rock music's all-time greatest production numbers, "Jailhouse Rock." Experience Elvis in Las Vegas with an energetic delivery of "Suspicious Minds" and in Hawaii performing a version of "Burning Love" for a global television audience and many more from film and TV.